Lo de Marcos Vacation
The western coast of Mexico has been referred to as the Mexican Riviera, but is now widely known as the Riviera Nayarit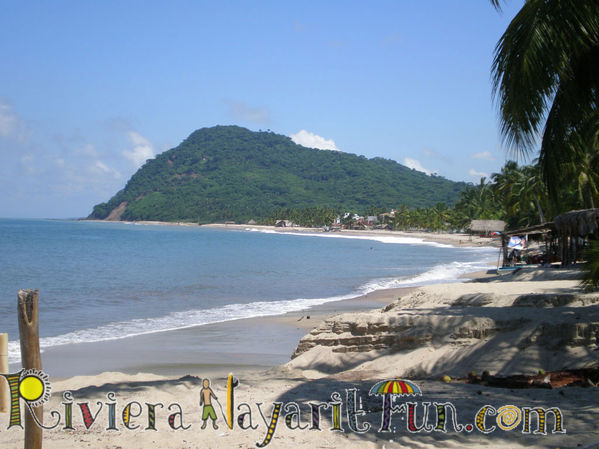 with the pueblo of Lo de Marcos located between San Pancho and Rincon de Guayabitos.
Vacation towns like  Zihuatanejo and Puerto Vallarta have made the area known the world over and little pueblos like Lo de Marcos have been able to draw in visitors who are looking for a more authentic Mexico experience when vacationing in Mexico.
Until the late Sixties and early Seventies, Lo de Marcos w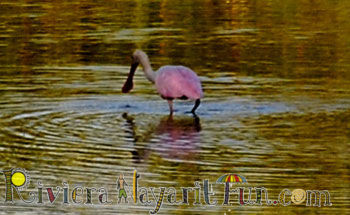 as essentially swampland dotted with the occasional palm grove harvesting coconuts and processing the oils. Early settlers fished the abundant waters and hunted alligators in the bogs to sustain themselves. There is a lovely estuary at the North end of the playa that is still houses alligators, although not many are sighted. However, you will find a selection of beautiful and colorful birds, like this pink flat billed bird!
The coastal areas of Nayarit were very sparsely populated with little or no modern amenities like electricity or reliable roads until, as so often is the case, Hollywood arrived and virtually overnight Lo de Marcos and the Mexican Riviera became a popular hideaway for the rich and famous. Gradually, infrastructure was added and tourism supplanted agriculture as the driving economic force of the area and for forty years now the locals have been hard at work earning the vacation dollars of thousands of visitors each year.
Lo de Marcos has an official population of fewer than 2,500 people during the summer and off season, and around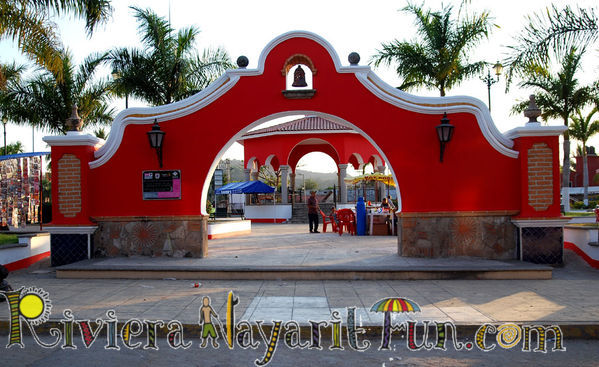 7000 visitors during the peak winter season. Lo de Marcos is not the splashy and polished scene found further south in Bucerias and Puerto Vallarta. What it is, is a genuinely Mexican town on the coast – meaning a very casual atmosphere with authentic Mexican foods and customs that can be hard to find in the big tourist spots. It is rural Mexico with enough amenities to make a stay comfortable yet unadulterated enough to allow visitors to feel they are relatively disconnected from society. Prices are lower than the more southern pueblos for rentals and food. You can still go out for Huevos Rancheros on t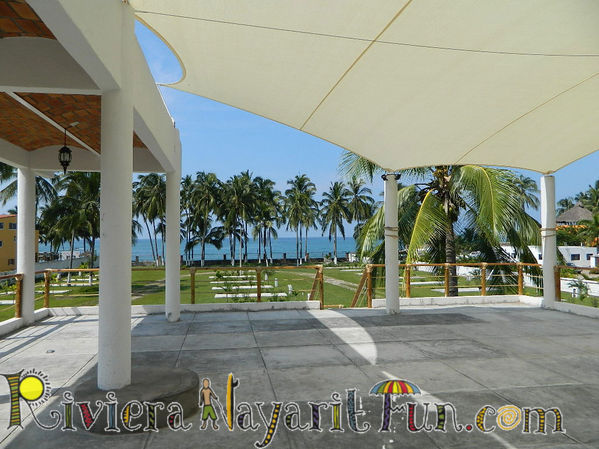 he playa for 25-30 pesos.
One of the most popular ways that folks visit during the season is by an RV, and these folks return each year to their favorite Lo de Marcos RV parks. Lo de Marcos has an abundance of beachfront RV parks that line the ocean, and several other RV parks close to the beach.
A Beautiful Clean Lo de Marcos Beach
The Lo de Marcos beach is clean and well maintained by the locals. The Amigos of Lo de Marcos fund-raise and pay hired hands to have trash picked up on a weekly basis and to keep the town square clean, which is very nice for a planning a Mexico beach wedding and other celebrations of life. Beach fishing is also very popular in Lo de Marcos. You can also hire a panga boat to take you out fishing or whale watching.
There are a few non-profit organizations that help the community of Lo de Marcos, one being La Casa de Los Ninos, a children's community center that keeps kids active in a healthy way as they learn about new things. .
Surf's UP!
Lo de Marcos also has some great surfing, and SUPing off of the point at the South end of the playa, and it is also important to note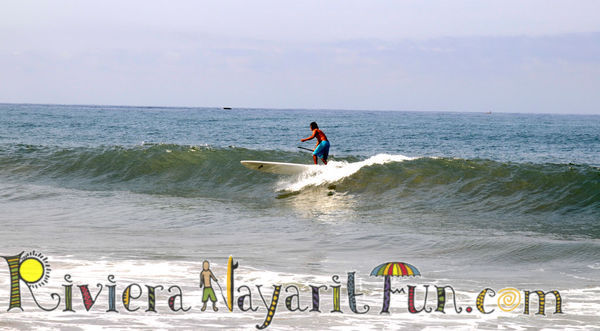 that the South end of the playa is also the best place for swimming, as the rest of the beach can have a strong undertow, making it difficult to get in and out of the water.
It's a also a good idea to learn a bit of Spanish, as most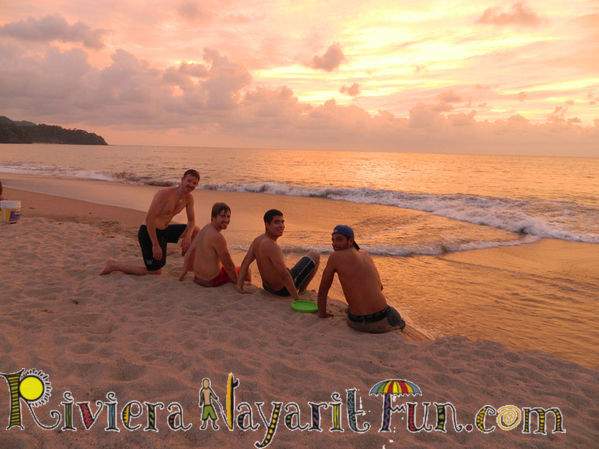 of the native locals do not speak very much English.
The sunsets are always amazing, and exactly as you would like to envision a sunset to be on a Riviera Nayarit vacation in Lo de Marcos. I was on the beach for a while this late afternoon watching these guys have fun in and out of the water, and tackling each other on the beach….and just being boys having fun on their vacation.