5th Annual Golf Tournament Lo de Marcos Benefit
The Lo de Marcos children's non-profit center La Casa de Los Ninos is having their 5th annual Golf Tournament fundraiser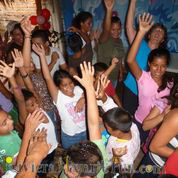 this weekend. A tragic accident struck this family and they turned it all around and created La Casa de Los Ninos to help support the children of Lo de Marcos. Click on the photos for more great pics, and the links for more information.
Lo de Marcos is located on the Riviera Nayarit in Mexico. Please support this event, and the children of Lo de Marcos. Click here to find out more about their story.
Here is a note from Dave and Patti.
Dear Friends of La Casa …….
This Friday and Saturday, February 22, 23rd, is the 5th annual Golf Tournament and Bingo Extravaganza to benefit La Casa de los Niños in Lo de Marcos. The event will be held at Campo de Ensueños in El Monteon. We are hoping it is another great success and look forward to seeing many of our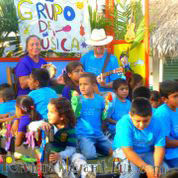 local supporters there for fun and funds !!!!!   We will have entertainment each day and this year we are featuring some of the talents of our own "La Casa Kids."
Raffle Prizes and Chinese Auction
We have many wonderful Raffle prizes this year and will be setting it up in the tradition of the CHINESE AUCTION.   This means you will be able to put your raffle tickets toward the items that you would like to win. In a Chinese auction, "bidders"  buy tickets, which are chances to win items. The tickets are sold as we would for a regular raffle and "Bidders"  buy as many tickets as they like, and bid them on any item(s) they want by placing one or more ticket in the "hat" beside the item(s) they are trying to win. At the conclusion of bidding, one winning ticket is drawn from the "hat" beside each item, and the item is given to the owner of that ticket.
We have many wonderful breakfasts, lunches and dinners prizes, massage, pedicures etc.  Please take a look at a sample of our prize list attached.    We will also have both a silent and a live auction.  Please take a look at the attached list of raffle and auction items to get a preview of some of what we have to offer.
Sample of Raffle Items
Cafe Arte  Breakfast for 2     Lattitude 21  Dinner for 2
Tony Tequillas   Dinner for 2      Tonita 1  Lunch for 2
Petra Huerta   2 lunches   Cafe El Exprsso Sayulita  Bkfst for 3
Choco Banana  Breakfast for 2    Vista Guayabitos
Rocky's Hide a Way Dinner for 2    Restaurant Olivia
Clarita's Breakfast for 2    Arcelia's Restaurant  dinner for 2
Luna   dinner for 2     Osos Oyster Bar  dinner for 2
Restaurant Ola Rica   Dinner for 2
Oil Change/Labor  Servicio Automotive Mranda   Ocean Smile   Teeth Cleaning
Source Body Work  1 hr massage
Sample of Live and Silent Auction Items
Golfing with the Marshals   12 golfers
4 rounds of Golf Flamingos
PV Luxury Resort for 3 days
Whale Watching Trip for 10
Art by Diane Rhode
Litibu Golf      4 Spa Day passes including Lunch
Ocean Smile Teeth Whitening
Sure hope to see you out at Campo de Ensueños this Friday and Saturday !!!
For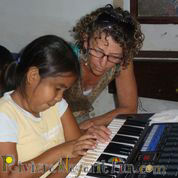 more information write to Diane Bèland at dgbeland@hotmail.com at Tlaquepaque or Patti Martinez at casalodemarcos@yahoo.com
Patti and Dave and all at La Casa de los Niños in Lo de Marcos